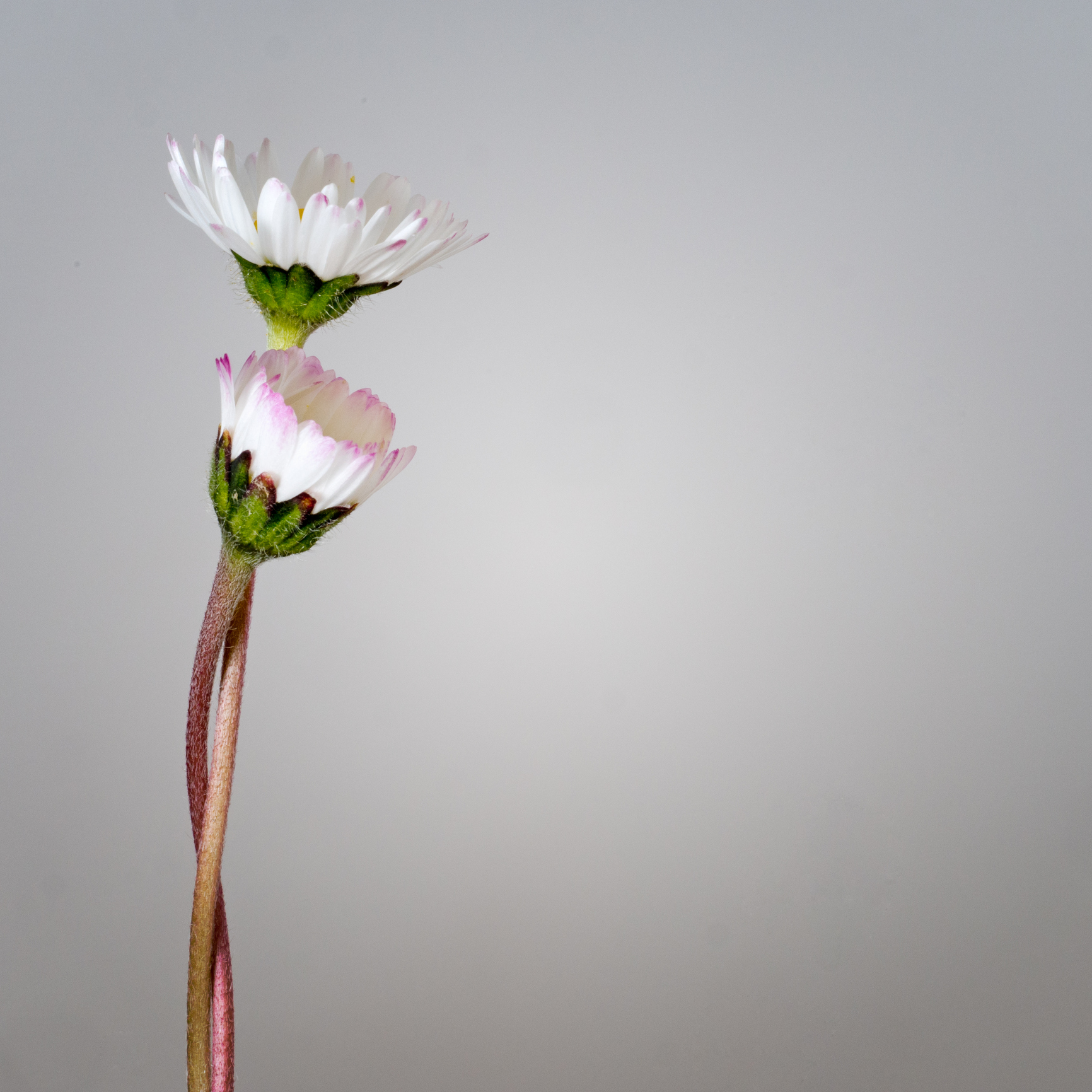 Clare Hattemer Plattner
Licensed Independent Marriage & Family therapist
Welcome!
I provide counseling and therapy services for couples and individuals.
I would be honored to help you develop the skills you need to enjoy
a deeper understanding of yourself and others
clearer more flexible thought processes
more effective communication skills
a respect for differences
new, healthy relationship patterns
deeper emotional connections in your relationships
I am committed to helping you make positive and lasting changes in your lives.
Please call 513-580-4849, email, or use my contact form to set up a free phone consultation.
I look forward to speaking with you!
Clare
The average couple waits six years before seeking help. Start now.
Some possible areas of focus in couples counseling/Marriage Therapy
Healing from an affair
Endless arguments/communication
Feeling distant/growing apart
Recovery from relational hurts
Sex and intimacy
Differences in parenting style
Transitions in family dynamics and structure
Couples seek therapy for many reasons
You and your partner joined lives in an expression of optimism and love. Over time, however, your relationship has changed.
Perhaps you've drifted apart and you miss the emotional connection you once had.
Perhaps you're in a hostile relationship with no room for the intimacy and respect you both need. You feel trapped behind a wall of anger, loneliness, and depression.
As distance grows between you, normal conflict and stress escalate into negative cycles that chip away at trust and security. Stuck in this hopeless pattern, you suffer tremendously.
Like many couples, you may need help to remove these barriers to close connection. Couples therapy may be the help you need.
Gain understanding and learn skills
Couples therapy can help you understand yourself, your partner, and the patterns of interaction between you. It can be hard work, but if you put in the time and effort, you can learn how to communicate, to speak your truth and listen with respect and caring.
I will teach you skills that will help you discover and express your emotions. The increased empathy and understanding you develop for yourself and each other will help you break the negative patterns now holding you apart. Through couples therapy, you can create the change you desire for yourself and a closer, more intimate relationship.
If your partner isn't ready for couples therapy
Although it can be disappointing when your partner isn't willing to join you in couples therapy, you can do your part in "couples-sensitive" individual therapy. My approach acknowledges an inner life and encourages the development of your capacity to be self-reflective using mindfulness skills. You can discover more about yourself and explore new ways of being in a relationship. Though you can't change others, you can change your own reactions in stressful situations.
I help individuals who may be experiencing
Depression
Anxiety
Unfulfilling relationships
Grief and loss
Parenting challenges
Unresolved childhood issues
Life transitions
Self-esteem issues
Seek help when conflict or negativity are persistent
Are you at a point where you feel lonely, frustrated, or hopeless? Are you upset by the emotional distance between you and the people most important to you? Continuous conflict or negativity can spill over into every aspect of your life, draining you of vitality, creativity, and passion.
Explore and connect with your strengths
When your life is in turmoil, therapy allows you to pause and connect with your inner resources and strengths. We'll begin with an exploration of your expectations and goals. This is an opportunity to recognize your strengths, define the parts of your life you would like to change, and discover what blocks you from using your strengths to create the life you desire.
Become unstuck
I can help you heal past hurts, losses, and disappointments. Some part of you may be stuck in painful and unproductive patterns that keep you from fully experiencing life. We'll work together to deeply understand the internal blocks that keep you from making the changes you want. I'll help you learn valuable skills to build a better relationship with yourself, allowing you to begin to cope with these painful emotional barriers.
Move forward with Self-compassion
By becoming more at ease with yourself you can move forward in your life with increasing freedom and confidence. Self-compassion gives you the security you need to make choices leading to a more balanced and fulfilling life.
Clare Hattemer Plattner, IMFT
Independent Marriage & Family Therapist
I earned a master's degree in Counselor Education (with emphasis on Couple, Marriage and Family Therapy) from Portland State University in Portland, Oregon, and an undergraduate degree from Georgetown University. I am a Licensed Independent Marriage and Family Therapist registered with the State of Ohio Board of Counselors, Social Workers, and Marriage and Family Therapists.
I grew up in Cincinnati, and, after many years living on the east and west coasts, I am happy to be home again in the Midwest with my family. I am married and the mother of two sons.
Respectful approach
I help couples, families, and individuals resolve issues and develop stronger and more fulfilling relationships. As a marriage and family therapist, I keep in mind that personal issues often exist in a complex web of current and past relationships.
I honor your values, choices, and beliefs. It is not my desire to impose change, but rather to empower you.
I respect your life experiences and intelligence. We focus on what you wish to accomplish in therapy. Working collaboratively, I gently guide you to a place of curiosity and compassion to help you overcome difficult or unmanageable issues. We work together to identify the changes you can make to experience growth in your life and relationships. I teach you practical skills to help you face challenges in your everyday life.
Individualized
Whether you come to me for individual, couple, or family therapy, you are unique and so are your concerns. In my practice, I bring together family systems, attachment theory, and humanistic psychology and use both experiential and systemic approaches such as Emotionally Focused Couples Therapy and Internal Family Systems Therapy. I draw from all of these to tailor an individualized approach for you.
Up-to-date
I also incorporate new research findings into my practice. John Gottman, Ph.D., studied the key attributes of healthy relationships; insights from his research on couples and family dynamics greatly inform my work.
Exciting research shows that paying mindful attention to our internal world can change the wiring and architecture of the brain. Neuroplasticity makes it possible to develop new neural pathways. This opens new doors to healing and growth throughout our lives.
Professional Affiliations
I am a member of these professional organizations.
Clinical Member of American Association of Marriage and Family Therapists
International Center for Excellence in Emotionally Focused Couples Therapy
Additional Training
Emotionally Focused Couples Therapy - Externship - International Center for Excellence in Emotionally Focused Therapy

Emotion-Focused Couples Therapy Training - Edwards Psychotherapy Associates

Internal Family Systems – Level 1 Training - Center for Self-Leadership

Developmental Model of Couples Therapy Training - Couples Institute
FAQ
How do I get started?
You can reach me through my contact form, email clare@clareplattner.com, or call 513-580-4849. Let me know if you'd like to schedule a free 15-minute phone consultation. Calls are answered by me and my voicemail is confidential.
How Do I Schedule?
You may call or email me to book an appointment. Once the first appointment is scheduled, I will send you (and your partner) a secure link to my online forms.
Scheduling online is available after the initial session.
What Does It Cost?
Fee for Couples/Family: $120 per 60-minute session
Fee for Individuals: $100 per 60-minute session
Do you take insurance?
I am not on insurance panels. This means you pay out-of-pocket at the time of each session, and then I can do "courtesy billing", and send the claim to your insurance company on your behalf, at your request. Additionally, you may be able to employ your employer's "flex spending plan", applying pre-tax dollars to therapy costs.
If you are submitting a claim to insurance, please note insurance coverage is intended to address costs associated with managing the symptoms of a condition, illness, or disorder. One individual is the "identified patient" in the billing and must meet criteria for a diagnosis in the DSM, Diagnostic and Statistical Manual of Mental Disorders, used by all credentialed mental health practitioners. This diagnosis becomes part of your permanent health record.
So you have "IMFT" behind your name, what does that mean?
An Independent Marriage and Family Therapist (IMFT) is a mental health practitioner licensed in Ohio by the Board of Counselors, Social Workers, and Marriage and Family Therapists to provide psychotherapy in private practice.
IMFTs have a master's or doctorate degree with an emphasis on clinical experience, undergo a supervised clinical field internship in marriage and family therapy, with at least two years of postgraduate supervised clinical employment (including a minimum of 1,000 accumulated clinical hours specifically with couples and families,) and pass the appropriate state licensing examinations.
Do you offer Pre-Marital Counseling?
Yes.
CONTACT INFO & FORM
PHONE: call/text 513-580-4849
LOCATION & PARKING:
We are located one block from Christ Hospital in Mt. Auburn on a beautiful brick-paved side street. There is ample parking available in our parking lot and on the street.
I'm happy to answer your questions. I'll try to respond within 48 hours. Thanks for reaching out.
Please be aware this form is not HIPAA compliant.
Welcome to the secure client area for couples and individual therapy scheduling
If you are unable to find a suitable appointment time with my scheduling software, please contact me.
New clients: I offer a free 15-minute phone consultation before scheduling your initial appointment. Please contact me through my contact form, call/text 513-580-4849, or email clare@clareplattner.com. Once your appointment is scheduled, I'll send you (and your partner) a secure link to complete the online intake forms. Calls are answered by me and my voicemail is confidential.
Clare Hattemer Plattner, IMFT | Independent Marriage & Family Therapist | Couples & Individual Therapy